Episode 2: "Van Ingram"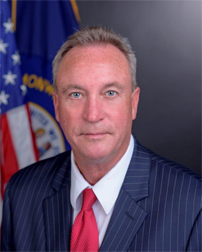 [powerpress]
This is our second episode of the Stepworks Connect Podcast! Van Ingram, Executive Director of the the Kentucky Office of Drug Control Policy, joins us to discuss his journey in public service and his career dedication to keeping Kentuckians safe and healthy. We delve into what the Kentucky Office of Drug Control Policy does, focusing on some initiatives and programs that are available to those in need of addiction treatment.
This podcast series will explore and debate topics in addiction, treatment, and recovery. The podcast will include diverse guests, from recovery experts and behavioral health professionals to ordinary people who have had personal encounters with addiction and recovery. The purpose of this addiction podcast is to engage you in useful conversations about risks of substance use and ways forward in recovery. Listen in and share the podcast with others! If you have any comments or suggestions, please e-mail us at [email protected].
We'll announce when new episodes are posted through our social media pages and our Stepworks Connect newsletter. If you'd like to stay up to date, please fill out the form below!
Stepworks Connect Newsletter