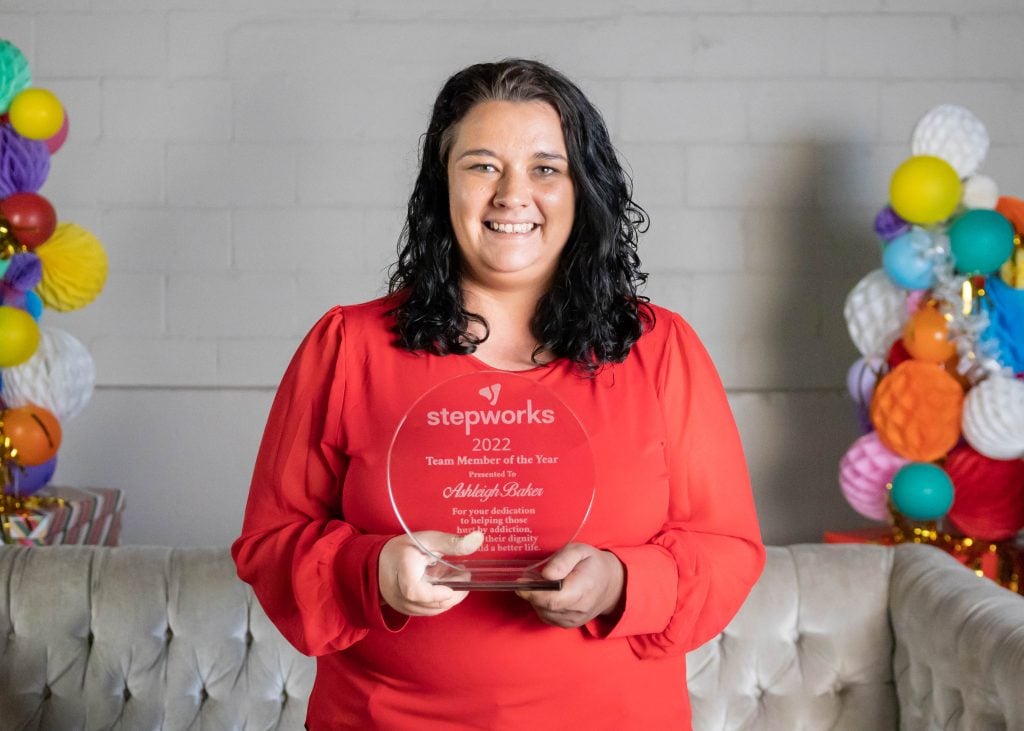 Recovery is more than just a job. It's a calling. Every year, we recognize one team member who made the Stepworks mission their personal mission… someone who personified Stepworks in 2022.
What does it look like to help people hurt by addiction reclaim their dignity and build a better life? The answer is Ashleigh Baker, the 2022 Stepworks Team Member of the Year.
Here's what Ashleigh's teammates at Stepworks London had to say:
Ashleigh is dedicated to the patients we serve and always does her best to put our patients in the best possible position to succeed. Ashleigh has had a tremendous amount of growth over the past year. She has become one of our most effective team members and a wonderful ambassador of Stepworks culture to her coworkers and patients.
Because of the significant growth she experienced this year, Ashleigh has taken on more of a leadership role inside and outside of her home facility. Ashleigh became part of the clinical coverage team. She began co-facilitating clinical groups and completing individual sessions with patients when needed.
Ashleigh is eager to learn and do everything she can to help our patients be successful. This year, Ashleigh filled in at multiple facilities when they were short-staffed and provided coverage for other team members there, including therapists. In short notice and emergency situations, Ashleigh always says yes to helping patients at her home facility and on the road. 
Congratulations, Ashleigh! Thank you for your service, the example you set, and the inspiration you provide.