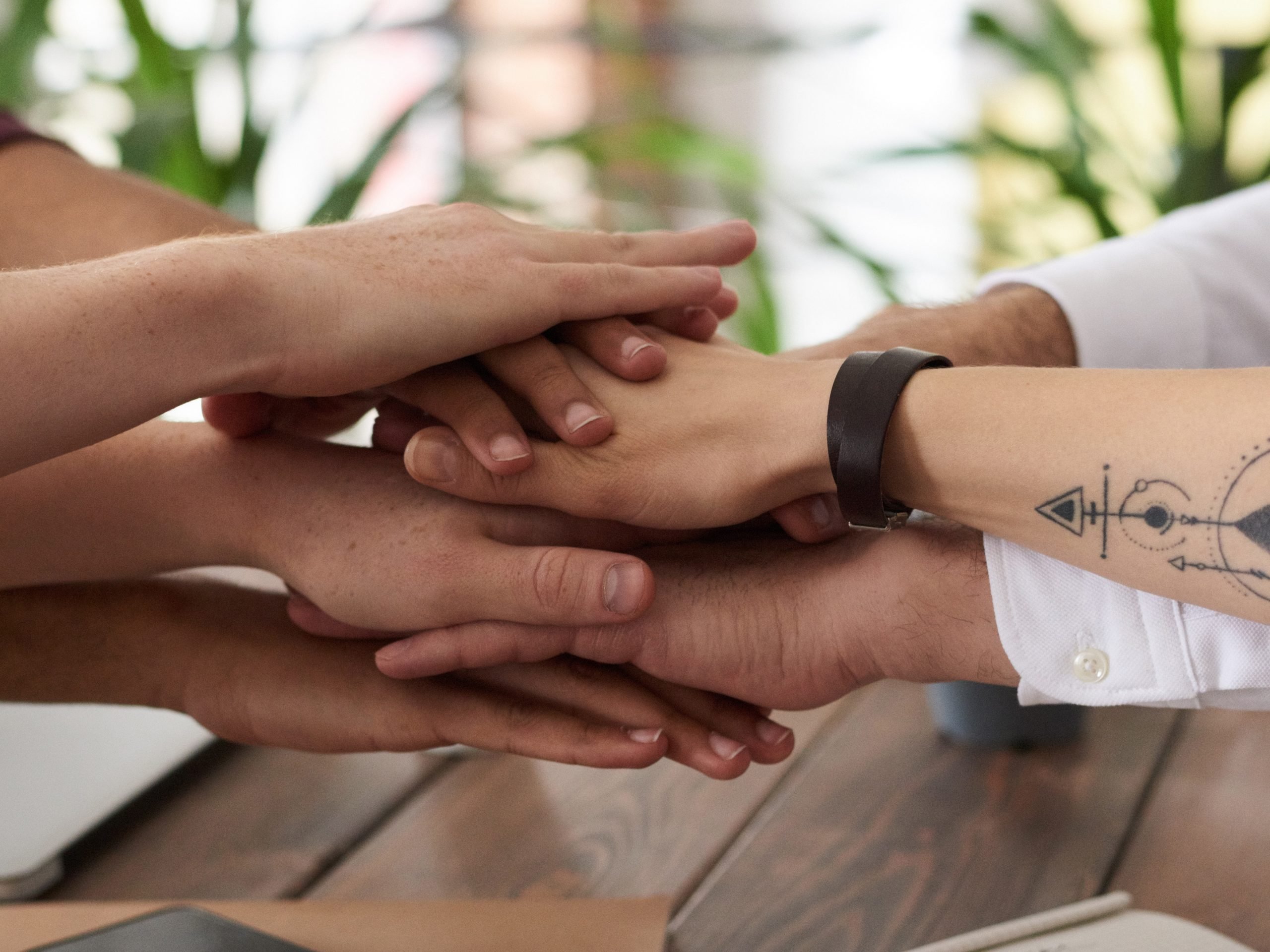 One key element to the culture at Stepworks is the fostering of a sense of belonging like being on a team. Some even call it a tribe of sorts—a group of people who work their hardest to see patients triumph over the disease of addiction. That's why each week key staff gather around the table with patients individually and take time to focus on their personal goals and their unique path to recovery. We call this "treatment team." But it may feel more like an incredible support team cheering on each of Stepworks' patients.
Who is on a treatment team?
A patient's treatment team is a group of people focused on treating the patient's disease of addiction. Each treatment team meeting is a time for the team to come together to help an individual patient. The treatment team consists of a therapist, physician, facility administrator, and any other staff member closely involved in a patient's treatment plan.
What does a treatment team provide?
In short, the treatment team provides the incredible support system a patient needs while they seek treatment. The treatment team provides continual support throughout the patient's stay through a combination of accountability and motivation.
– Accountability
Because the team at Stepworks cares about each and every patient and their path to recovery, every member of the team strives to hold the patient accountable for their actions. Our staff sees our patients on a daily basis, and they understand the many challenges they face in their struggle with addiction. At Stepworks, we never want patients to feel judged, and that's not the point of accountability. Rather, our staff are the people most able to see triggers and behavioral challenges that are standing in the way of recovery.
– Motivation
Patients can think of the treatment team as their cheerleaders—the folks who will motivate the patient to complete treatment and commit to continuing the journey to lifelong recovery. Sometimes just a weekly motivation from the treatment team is all a patient needs to carry them through a rough patch or slump in recovery.
Next Steps
Our treatment team strives to help patients plan for life after their time at Stepworks. We want to make sure patients are prepared, so that a relapse or slip won't be the end of the road. The treatment team always works with patients to make a plan for their next steps. What will life look like after their time with us? Would they benefit from a step down into outpatient treatment? Maybe they need to enter a sober living program, or maybe they need to find weekly recovery meetings to attend. Whatever it is, we are there to help each patient begin a new life of recovery.
We asked Dr. Laura Reynolds what she believes is the value of the treatment team. Here's what she had to say:
"To me, the value of having the team meeting together weekly is it gives us the chance to take a step back and reevaluate each patient individually to ensure they are making strong and sustainable progress. I sincerely enjoy the times when we are able to give patients positive feedback based on their actions in treatment and know that the patients also find it very meaningful to have the team behind them recognizing their progress. At times when we are discussing obstacles or setbacks in treatment, I like the patients to know that the team is behind them and doing everything in our power to keep them on course and in treatment."
Our treatment team isn't a group of people pointing fingers telling patients what they should be doing. Instead, they are the support system helping patients manage their disease and stay focused on their goals.
Do you or someone you love need a team? A group of people for support on the journey to recovery? Reach out to us today at 800-545-9031.