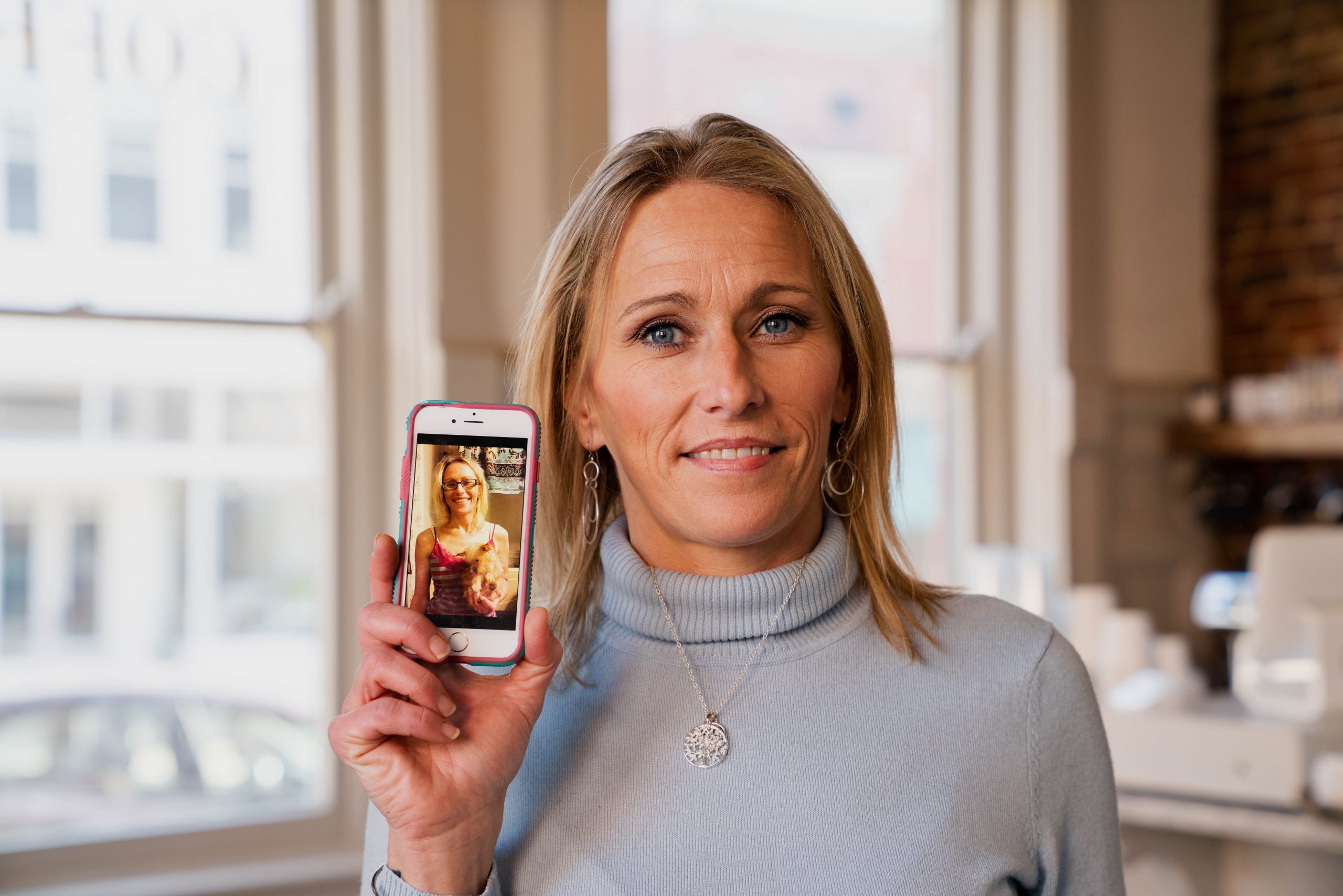 Shauna O'Nan looked around one day and realized her life was gone—everything she had known and loved, robbed from her by the disease of alcohol addiction.
"I didn't even know who I was anymore. I was so far gone, I didn't know how to be human."
Shauna is a mom, a daughter, a friend, who made decisions that left her spiraling out of control. She recounts how her alcohol addiction began at an early age. With each new traumatic turn in life, Shauna's addiction gained a stronger foothold. Before long she was "doping and drugging," as Shauna says, on a daily basis. Her once fruitful career and vibrant motherhood were replaced by dark trailers without electricity and consecutive days without food.
"My parents hadn't seen me in years, my sons didn't know if I was alive or dead, and no one trusted me. Even when I called for help and my parents made plans to pick me up, they were fearful I was setting them up."
But because she made that very brave call for help, Shauna and her family found Stepworks. Shauna began her treatment the day her family picked her up. That afternoon after feeding her, Shauna's family walked her through the doors of Stepworks Recovery Centers' Nicholasville facility.
According to the National Institute on Alcoholism, 5.3 million women in the United States suffer from an alcohol use disorder. An estimated 26,000 women die from alcohol-related causes annually.
"Shauna was at such a low point when she arrived, we knew she would need guidance and reassurance that she could do this for herself," says Facility Administrator Aaron Smallwood.
Mr. Smallwood recounts the day Shauna realized she was thriving in the program and knew her time was almost finished.
"She was scared. She knew she wasn't ready to go back out in the world just yet. We worked long and hard to secure her a spot in a long-term residential facility, and she was thrilled when we got her in."
Shauna is among some of the very first women to graduate from Stepworks of Nicholasville. This all-female facility provides drug and alcohol addiction recovery programs specifically geared to women and the trauma they often endure before walking through those doors.
If you or a woman in your life need help for recovery from alcohol addiction, reach out to our Access Center at 1-800-545-9031.