U.S. House mulls deal to repeal addiction coverage guarantee
Republican congressional leaders proposed a change to their health care replacement bill that would remove the requirement for insurance companies to provide coverage for mental health and substance use treatment. The lawmakers are considering scrapping the "ten essential health benefits" in effort to garner more votes for the American Health Care Act, which would repeal and replace the Affordable Care Act.
The change would affect individual market plans, but the AHCA in its current form had already done away with the essential health benefits protection for Medicaid plans. The law would also gradually roll back the Medicaid expansion through which many have been able to access addiction treatment services. One recent report by the Foundation for a Healthy Kentucky found that Kentuckians newly covered by the Medicaid expansion saw a 740 percent increase in substance use treatment services.
A vote on the health care bill is expected to take place today, with the outcome uncertain. Lawmakers have faced criticism for how the bill would roll back addiction coverage and access to addiction services during the ongoing epidemic of opioid abuse and overdose.
Spring breakers at risk of encountering $5 overdose pill
Officials in Pinellas County, Florida, have issued a warning about pills that look like Xanax but contain the highly potent fentanyl. Users could be completely unaware that the pills contain the potentially fatal substance, and officials have linked the pills to nine deaths in recent weeks. They say the pills are so potent that a single pill could induce a fatal overdose. The officials noted that the situation is especially dangerous given how cheaply the pills can be obtained. One pill is said to cost just five dollars. Those going on spring break in the region should be wary of taking any pills recreationally, as well as knowing the risks of mixing opioids with other substances.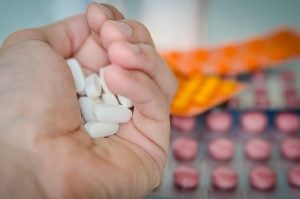 Kentucky doubles down on drug harm reduction services
While increasing access to addiction treatment is essential to countering the opioid epidemic, harm reduction services are also a vitally important aspect to fixing the country's serious drug problems. New services in two Kentucky regions aim to enhance Kentucky's harm reduction abilities. In Northern Kentucky, community leaders are looking at a convenient medication disposal service as a way of intervening before some addictions get started. Because many have become addicted first by using medications that were legally prescribed, easy disposal of excess medications could stop them getting into the wrong hands and leading to new addictions. The disposal pouches destroy the drugs placed inside them and can be thrown away by the consumer. Officials hope that distributing the pouches for free across Northern Kentucky will lead to a reduction in addiction sufferers.
In Madison County, Kentucky, the health department announced plans to introduce a mobile needle exchange program. The service will build on Kentucky's growing resource of needle exchanges, with at least 15 other such programs operating in the state. These programs are effective at harm reduction, reducing the number of needles that could be infected with a diseases like the hepatitis virus or bacteria that lead to dangerous infections. In addition, the clean needles that will be distributed will be one-time use only, discouraging the dangerous practices of sharing or reusing needles. Needle exchange programs are often beneficial not only for harm reduction, but also for creating points of contact for drug users to receive encouragement to seek treatment.
Want more addiction-related stories? Subscribe to the Stepworks Connect Newsletter to receive the latest articles on addiction and recovery!
Stepworks Connect Newsletter