Stepworks is proud to present the first in a special series of speakers on addiction education, treatment, and technology. You can find this special series and future resources and events through Stepworks Connect, a new free source of podcasts, videos, and other educational supplements. Through Stepworks Connect, we hope to help educate the public and medical community on the disease of addiction and cutting-edge treatment solutions.
Changes in Addiction Treatment with A. Thomas McLellan
This month, Dr. A. Thomas McLellan discusses how recent policy changes in insurance coverage have created new opportunities for prevention, early intervention, and treatment of substance use disorders. Dr. McLellan is among the foremost names in substance use research and public policy, having published over 400 articles of addiction research. He founded the Treatment Research Institute (TRI) and has worked as Science Advisor and Deputy Director of the White House Office of National Drug Control Policy. The presentation will include an overview of recent health insurance policy changes and cover key issues for clinical and administrative personnel dealing with substance use problems in clinical populations.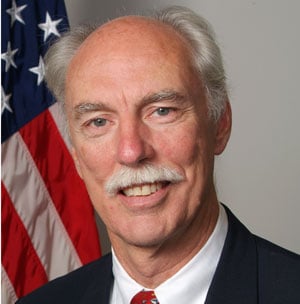 The Live Event
September 14, 2015
9:30 a.m. – 12:30 p.m.
Chrysalis Community Center
1589 Hill Rise Drive, Lexington, KY 40504
About the Speaker
A. Thomas McLellan, Ph.D. is the founder of the Treatment Research Institute (TRI) and an experienced substance abuse researcher. From 2009 to 2010, he was Science Advisor and Deputy Director of the White House Office of National Drug Control Policy (ONDCP), a congressionally confirmed Presidential appointment to help shape the nation's public policy approach to illicit drug use. At ONDCP, Dr. McLellan worked on a broad range of drug issues, including formulation and implementation of the President's National Drug Control Strategy and promotion of drug treatment through the broader revamping of the national health care system.
Dr. McLellan has more than 35 years of experience in addiction treatment research. In 1992, he co-founded and led TRI (until his ONDCP appointment) to transform the way research is employed in the treatment of and policy-making around substance use and abuse. In his career he has published over 400 articles and chapters on addiction research. From 2000-2009 he was Editor-in-Chief of the Journal of Substance Abuse Treatment, and he has also served on several other editorial boards of scientific journals. Dr. McLellan is the recipient of several distinguished awards, including the Life Achievement Awards of the American and British Societies of Addiction Medicine (2001 & 2003); the Robert Wood Johnson Foundation Innovator Award (2005); and awards for Distinguished Contribution to Addiction Medicine from the Swedish (2002) and Italian (2002) Medical Associations.
In the 1980s, with his colleagues from the Center for the Studies of Addiction at the University of Pennsylvania, Dr. McLellan introduced the Addiction Severity Index and, later, the Treatment Services Review. Both are among the most widely used assessment instruments in the world.
Our topics of discussion will include:
Innovations in screening and brief intervention: applications in school systems and primary care

Harm-reduction methods: what they are and why they are so controversial

Maintenance medications

Overdose prevention and reversal

Syringe exchange

Creating welcoming treatment environments that engage and retain patients

Technological and administrative solutions
All training series events will be recorded and available for later viewing.