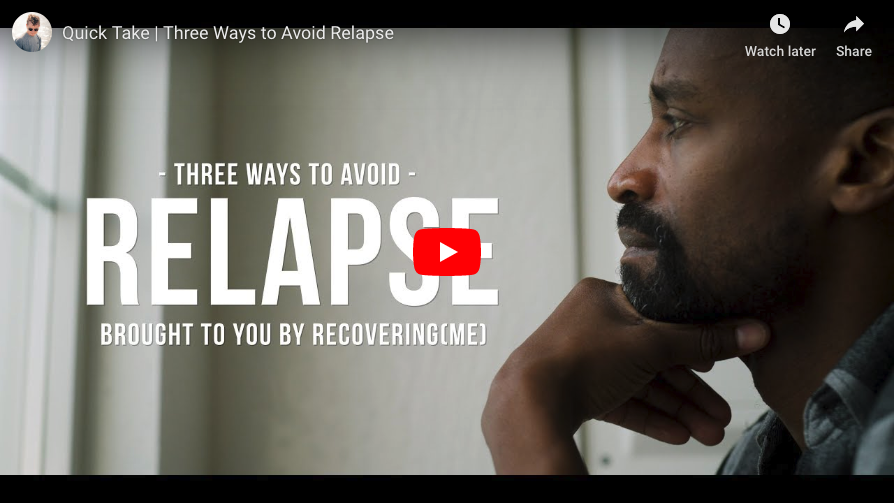 We're happy to present today's Quick Take, a new video series brought to you by Recovering(me).
Let's face it—addiction is a complicated subject. There's a lot of information out there about addiction and recovery, some of it good, some bad. Scrolling through search results can take time and doesn't always lead you to the right answers.
People dealing with addiction often need clarity right now. That's true for people looking for help, people in recovery, or family members and friends doing their best to provide support.
With the topic of relapse, time is of the essence! A relapse can happen when you least expect it—unless you know what to watch out for. Take a look at the video above for a quick rundown on avoiding relapse when you're in recovery.
This is the first Quick Take video from Recovering(me). This series is made to cut through the noise and provide bite-size, no-nonsense explanations of some of the more common sticking points in addiction and recovery.
For more information and a more in-depth look at recovery, go sign up for a free account at recoveringme.com and check out the recovery courses.