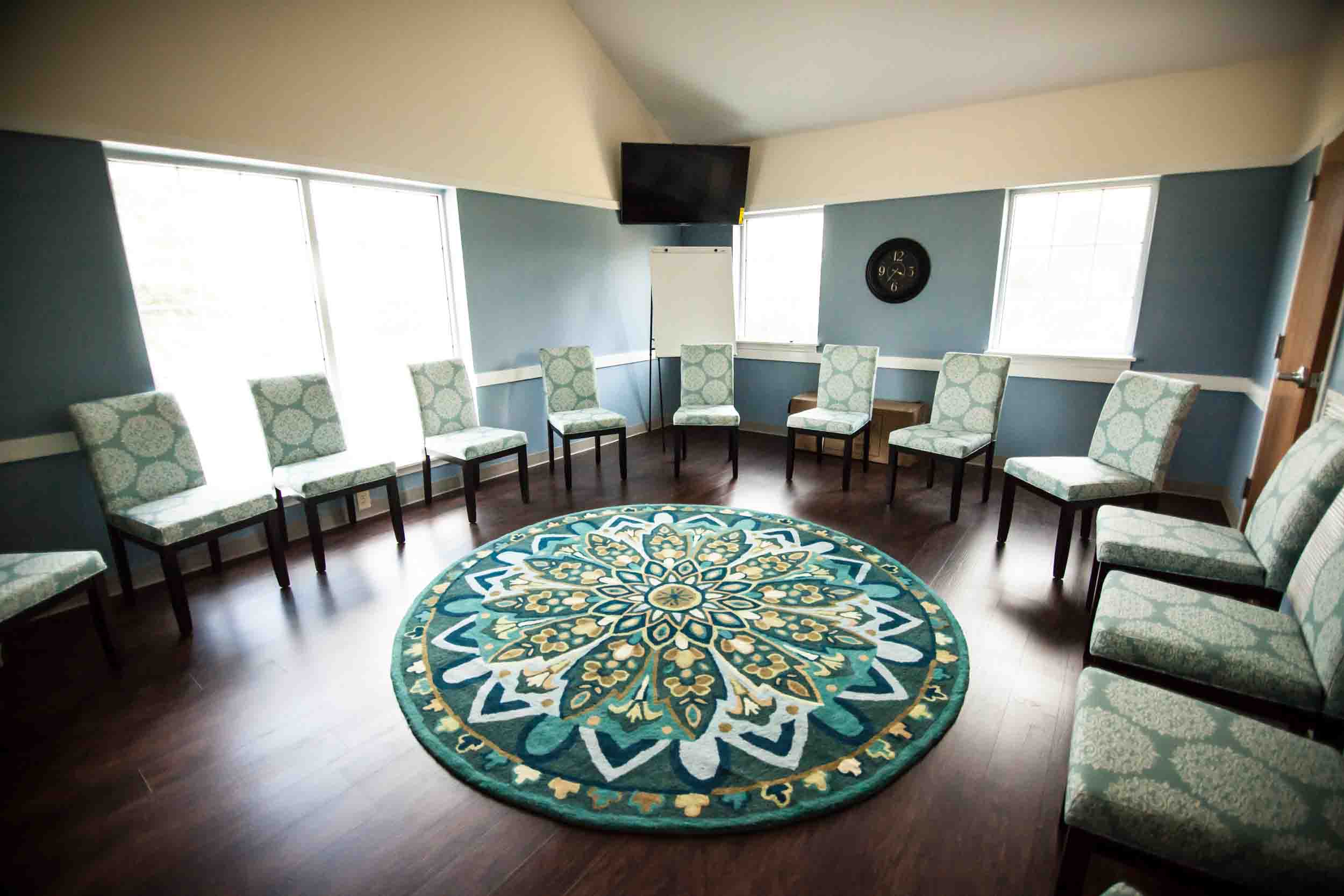 Stepworks of Elizabethtown treatment center is now accepting admissions, and we're already filling up fast!
Today marks the opening of Stepworks of Elizabethtown, a truly state-of-the-art treatment facility that will provide immediate relief to Kentucky families struggling with addiction. We couldn't be more excited to offer our evidence-based drug and alcohol treatment to more people in the state. This facility provides 32 treatment beds to help close the treatment gap that continues to be a barrier in Kentucky.
Stepworks of Elizabethtown offers programs of treatment that are evidence-based and that adhere to the highest standards of client care and accommodation. Clients at Stepworks can expect to arrive at an understanding of how addiction works as a brain disease and how they can manage it through relapse prevention. Families can expect professional client supervision from a compassionate team of treatment providers. We wouldn't be here if we didn't think our program was the best choice for our own loved ones as well as yours!
What kind of treatment does Stepworks of Elizabethtown provide?
Stepworks offer 30-day residential treatment that includes professional therapeutic services and an extended program of addiction education. This includes many important addiction services, so here's a breakdown of what we provide:
Evaluation and assessment for substance use disorders
30-day residential rehabilitation for alcohol, opiates, and other substance use
Detoxification including supervision and some medication where medically appropriate
Individual counseling with a licensed therapist
Therapist-led group meetings
Family therapy to help with addiction, codependency, and support
Aftercare and referral services
A new chapter in Stepworks' recovery story
The opening of the new treatment facility in Elizabethtown, KY, marks an important waypoint for Stepworks Recovery Centers. When the company began, its first treatment facility was located in Elizabethtown. At that facility, the company operated for 10 years with a proven record of client success. The guiding practices of education and compassionate client care were developed over those crucial years of treatment. Although that facility eventually closed its doors, Stepworks reopened last year in London, KY.
Stepworks of London quickly established itself as a trusted addiction treatment facility. That facility was awarded the full three-year accreditation from CARF International for every addiction service it provides. The same high level of adherence to professional care and health standards will be present at Stepworks of Elizabethtown.
We simply can't wait for new clients to see our modern facility at Stepworks of Elizabethtown. Many people across the state remain in desperate need of treatment of some kind. The opening of Stepworks of Elizabethtown more than doubles our treatment capacity, but we're not stopping there. After the planned opening of a third facility in Bowling Green, KY, Stepworks will have a combined treatment capacity of over 70 beds. And you'll find the same high standards of care no matter which Stepworks facility you choose. Learn more about our newest addition, Stepworks of Elizabethtown, here.
Are you ready to find out how Stepworks can provide a foundation of recovery for you or your loved one? Call us today:
(800) 545-9031