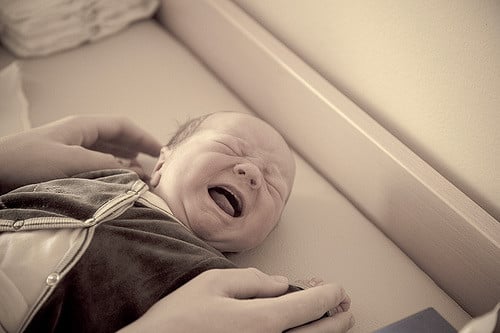 Kentucky NAS rates continue to increase, consistent with a multi-state trend of greater numbers of infants born with this opioid-related medical condition. Neonatal abstinence syndrome, or NAS, produces painful withdrawal symptoms in some infants birthed by women who use opioid drugs. A study newly reported by the CDC has shown that incidences of NAS in 28 states have skyrocketed over the last decade and a half. Reporting of this medical condition quadrupled from 1999–2013. This shows us that many states have an urgent need for new measures to prevent and treat a condition affecting the most vulnerable among us.
What is NAS?
Stepworks teaches its clients to think about the consequences that addiction has not only for the person who uses drugs or alcohol, but also for family members and others who have a close relationship to the client. Nowhere is that lesson more evident than in instances where a newborn infant suffers opioid withdrawal due to the mother's dependency. Although NAS is treatable and temporary, it causes unneeded pain and suffering. The condition can cause seizures and body temperature changes at worst, requiring close monitoring and treatment in the hospital. Other symptoms include gastrointestinal problems that make feeding difficult, as well as high-pitched crying, according to the CDC.
Kentucky NAS rates among the highest
Although the average incidence among 28 states increased by a factor of four over the period of time studied, some states have seen far higher rates than others. The states with the highest rates of NAS include Maine, West Virginia, and Vermont, with Kentucky (and New Mexico) not far behind (see this figure from the CDC report). We previously wrote that 1,409 infants were treated for NAS in Kentucky in 2014 alone, representing an increase from the previous year by between 41 and 48 percent. States like Kentucky are attempting a number of measures at the state and local levels to reverse this alarming trend, and the CDC report offered its own recommendations as well.
How to stop rising rates of NAS; UK Hospital offers special program to reverse Kentucky NAS trends
The CDC included several strategies for combating the high incidence rates of neonatal abstinence syndrome in its report. These recommendations focus on prevention strategies like closer monitoring of opioid prescribing and more sensible prescribing practices for health professionals. The report noted that Kentucky is one of four states to have recently made NAS a condition that is reported to its state health department. The logic is that better tracking of the condition will help health officials create more effective prevention strategies.
UK HealthCare in Lexington, KY, provides a local example of how some health professionals are responding to the crisis of high NAS rates. A recent blog post describes how Dr. Agatha Critchfield took the initiative to create an evidence-based opioid treatment program specifically for pregnant women. The OB-GYN physician created the PATHways clinic in response to recent increases in pregnant women with opioid use disorders and infants born with NAS. The program combines medical treatment for addiction, specialized prenatal care, and addiction and life-skills counseling. Programs such as these should serve as a model for getting pregnant women the targeted care they—and their babies—will so desperately need.
Image by A. Mikalauskas is licensed under CC BY-SA 2.0