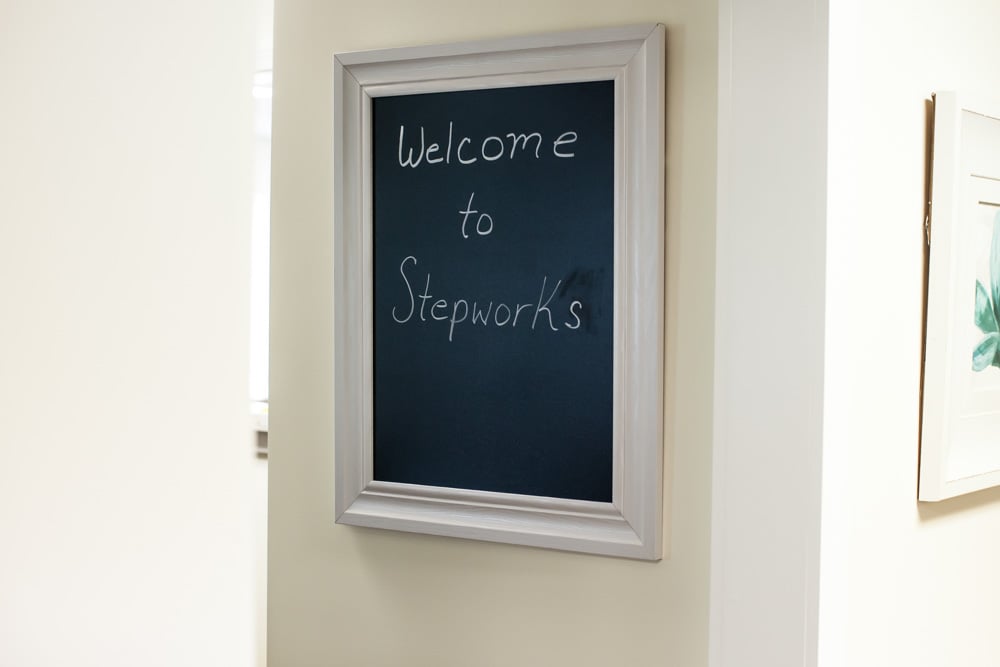 Stepworks of Elizabethtown will soon be able to open its doors to more people looking for help for addiction. If you caught our recent announcement, you know that the company is set to open new facilities in Elizabethtown and Bowling Green, KY. Stepworks of Elizabethtown is coming soon, and we wanted to give you a sneak peek at the exciting work in progress!
In this first look, our corporate administrator and long-time Stepworks staff member, Sherry Coomer, talks about the preparations being made at Stepworks of Elizabethtown. The facility will provide 32 beds for residential treatment, and construction has been ongoing since the beginning of this year. What was once a physician's facility has been remodeled to become a welcoming and comfortable treatment center for our clients.
Stepworks of Elizabethtown will be ready to open in the coming weeks. That means there will soon be 32 new treatment beds in the state of Kentucky, with even more on the way in Bowling Green. We can't wait to offer expanded access to treatment to central Kentucky and surrounding regions. Look for more information as we post it here and at the Stepworks Facebook page!