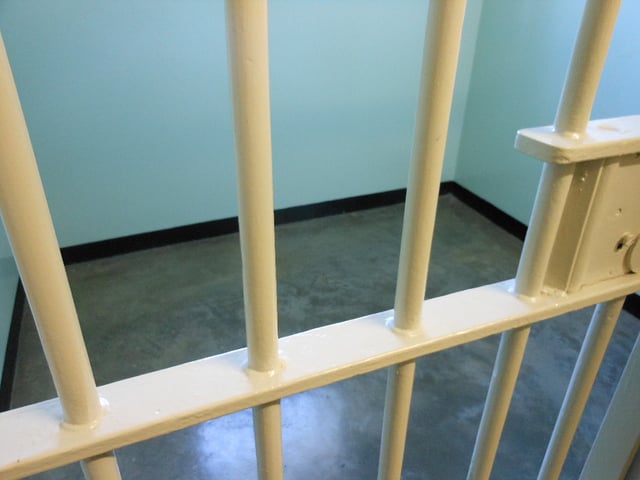 Inside jails and prisons, many people who are in need of treatment for addiction have few options but to wait. For those who are addicted to heroin and opioids, medication-assisted treatment is simply not available. Or at least it hasn't been. Some states are now looking at the drug Vivitrol as a possibly safer alternative to opioid medications like methadone that have a potential for misuse. Kentucky is one of them.
A recently published article by NPR highlights the dire situation for those who are incarcerated while in the middle of medication-assisted treatment. Whether they are using methadone or a buprenorphine drug like Suboxone to manage dependence and cravings, in almost all cases they are not allowed to continue the course of medication treatment while imprisoned. The article notes that, while many prisons do have programs set up to administer these drugs, "most restrict access to pregnant women." That leaves many stranded without an option for maintenance treatment.
MAT policies can become barriers to treatment
As a result of having to stop MAT while serving time, those who have a drug problem find themselves in a dangerous, high-risk situation at the end of their sentences. The risk is for overdosing—made more likely due to a decreased tolerance for opioids after detoxing in jail. NPR cites a study showing that these individuals are "eight times more likely to die immediately after release" due to this problem. What's more, the article also highlights a barrier to treatment for many concerned with the possibility of arrest and incarceration. It suggests that people addicted to illegal drugs might be too reluctant to begin taking methadone or another opioid treatment drug, knowing that they could be arrested and made to undergo painful detox.
Of course, the solution may not be as simple as providing such drugs to inmates. The abstinence-only model in majority use is motivated in large part by the fact that MAT medications have traditionally had a potential to be misused and abused. Both methadone and buprenorphine can be used to achieve a high, and so there is concern that increasing their use in prisons could lead to more drug abuse and drug trading behind bars.
So is there another solution that can get incarcerated people with drug problems the treatment they require, while avoiding the above risks? Some states, such as Kentucky and New Hampshire, are now looking at the drug Vivitrol with optimism. Vivitrol is an injectable medication that is administered by a physician once a month. It is reported to have a lower abuse potential than other maintenance medications, although it is still relatively new.
Kentucky launches $10 million Vivitrol trial
We noted last year that Judge David Tapp of Pulaski County, Kentucky, had started a small trial use of Vivitrol for drug court offenders. Judge Tapp is reported to have said that the patients who received the medication had "no violations whatsoever," according to The Daily Independent. The article by the Independent reported that there is now a $10 million state trial testing Vivitrol's efficacy across Kentucky. The paper also reported that KY Attorney General Andy Beshear was extremely optimistic about the study, remarking that Kentucky is the first state in the nation to evaluate the drug in such a wide-ranging trial (to his knowledge).
New Hampshire offers Vivitrol to some leaving prison in new trial
New Hampshire's prison system also drew headlines for beginning a limited program of offering Vivitrol to "highly motivated" patients at the time of their release. It's being kept in limited use partly because it is a trial, but also because users can overdose if they attempt to take large amounts of opioids while getting the monthly injections. This could potentially happen if a person attempts to "beat" the opioid-blocking effect of the medication by taking extreme doses of heroin or painkillers.
These efforts are part of a wider attempt to get a handle on the drug-use-and-overdose problem spreading throughout the country. New Hampshire and Kentucky are among a number of states with the most urgent need for new drug treatment strategies that work. The Vivitrol trials are just one component of larger efforts, but it's clear that the states in which so many are suffering are taking the problem seriously and attempting to come up with lasting solutions.
Top image by Michael Coghlan licensed under CC BY-SA 2.0