Kentucky Aetna Rehab Provider
get help for addiction covered by your insurance
Don't know where to look for help with substance use?
If you have health insurance through Aetna, treatment for substance use at Stepworks Recovery Centers is likely covered under your plan. We know how important it is to find an addiction treatment provider that accepts your Aetna medical insurance. It's just as important that the treatment provider you choose has high standards of client care. So why do we think Stepworks is the best Kentucky Aetna rehab provider? Let's look at the benefits of the client-centered detox and residential treatment programs offered by Stepworks Recovery Centers.
New State-of-the-Art Facilities
Stepworks has opened modern rehab centers across Kentucky in  Bowling Green, Elizabethtown, London and Nicholasville. These facilities were completely renovated to create ideal spaces for personal growth and reflect Stepworks' values of group recovery and purposeful living.
A Treatment Team with Experience
We're proud of the Stepworks treatment team that works around the clock to help our clients achieve sobriety. Our staff members have a compassionate understanding of client needs and work closely with individual clients to help them meet their recovery goals.
Evidence-Based Recovery
It matters that the recovery program you choose is based on up-to-date information about addiction and the effects of drug use on the brain. Stepworks' program of treatment was created by a physician board certified in addiction medicine. You can trust that our detox and residential rehab programs are backed up by knowledge and experience.
Are you new to seeking help for substance use and addiction problems? Even if you're not sure exactly what level of service you need, we can help you find an answer. If you have health coverage through Aetna in Kentucky, you can get addiction treatment at Stepworks Recovery Centers. While you are a client at Stepworks, we'll make sure you have access to the vital resources and help from staff that give you the ability to achieve sobriety and start on a life of recovery.
Your road to recovery can start today. Let us show you why Stepworks is one of the most trusted rehab providers in the state. Contact Stepworks to find out if you're eligible for treatment through your Aetna health coverage.
I learned more about recovery at Stepworks than I ever could on my own!

Kim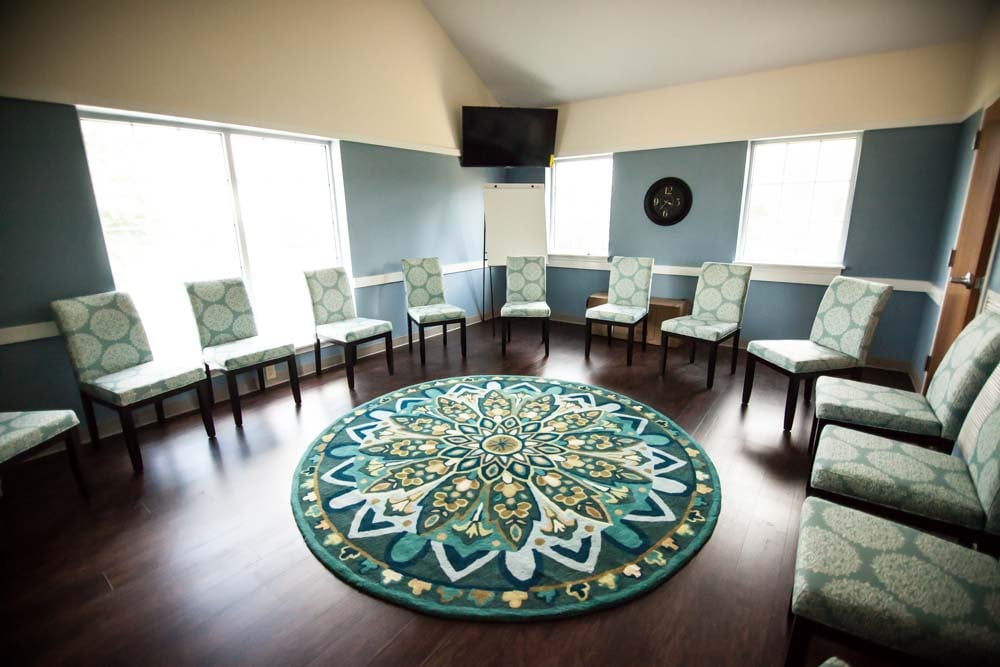 Find help now through a Kentucky Aetna rehab provider. Call today or use the form below to ask for more information about how Stepworks can help you achieve recovery.
Ready to begin?
Call 1-800-545-9031 to talk to a Stepworks team member today!